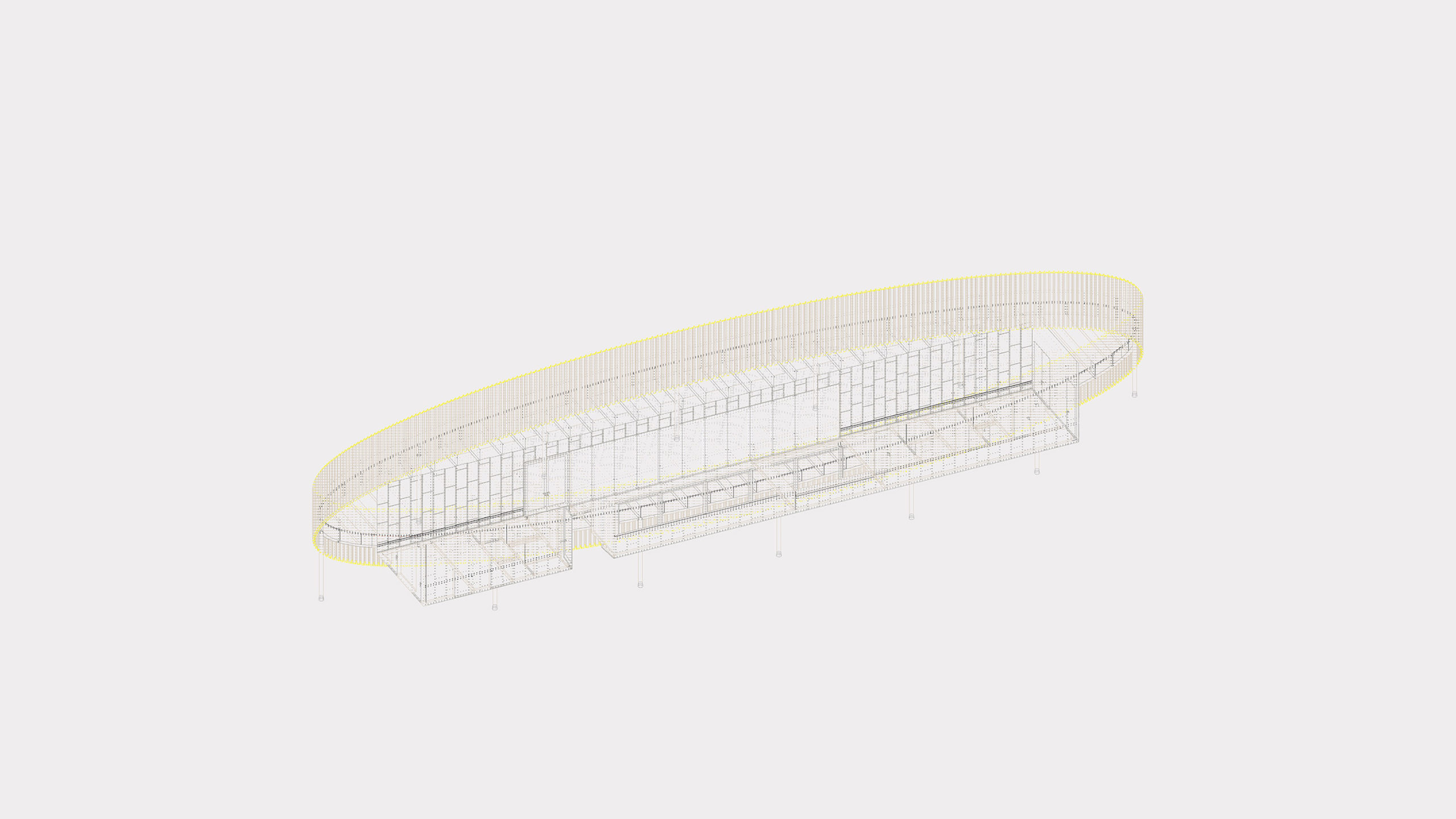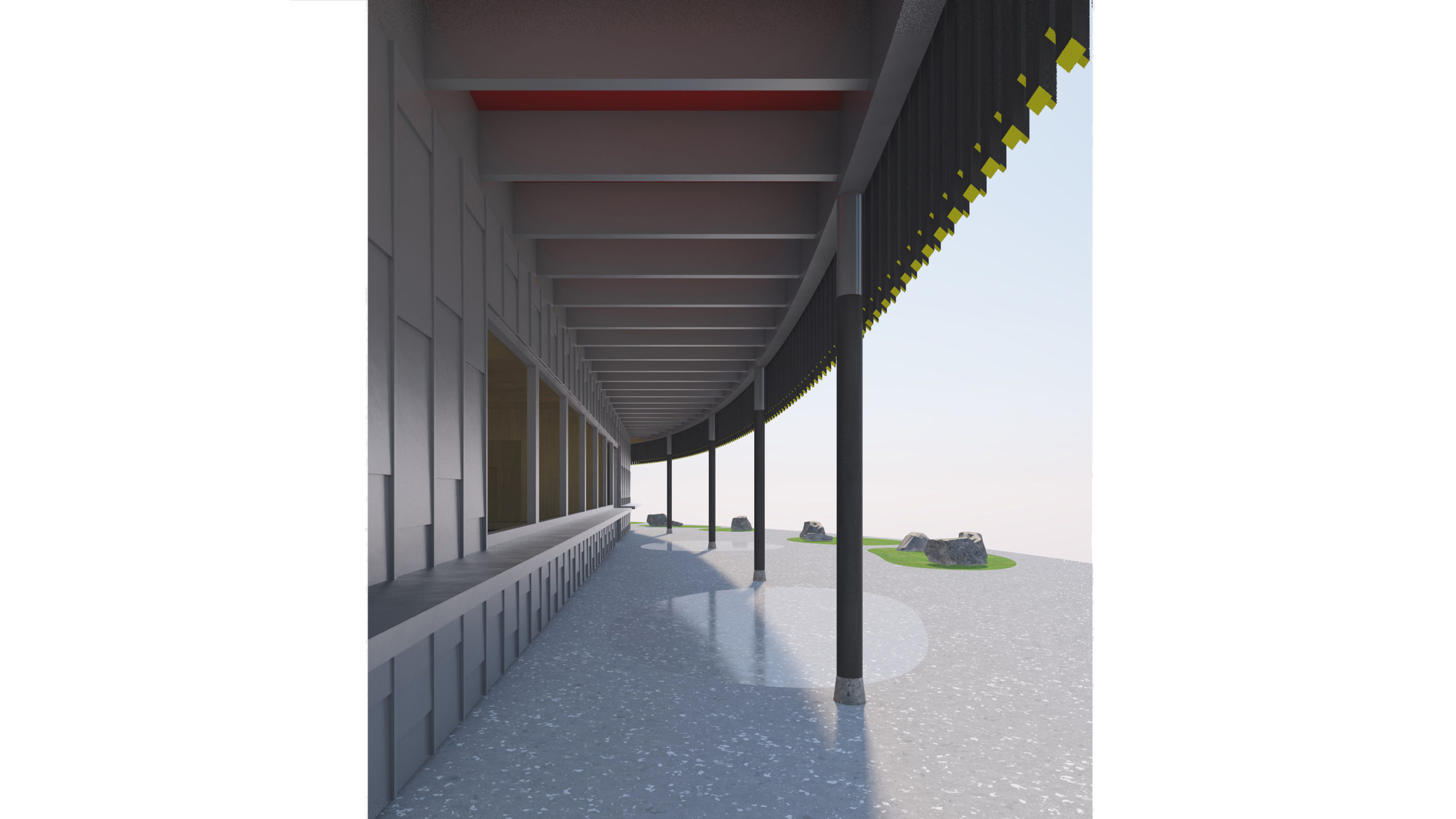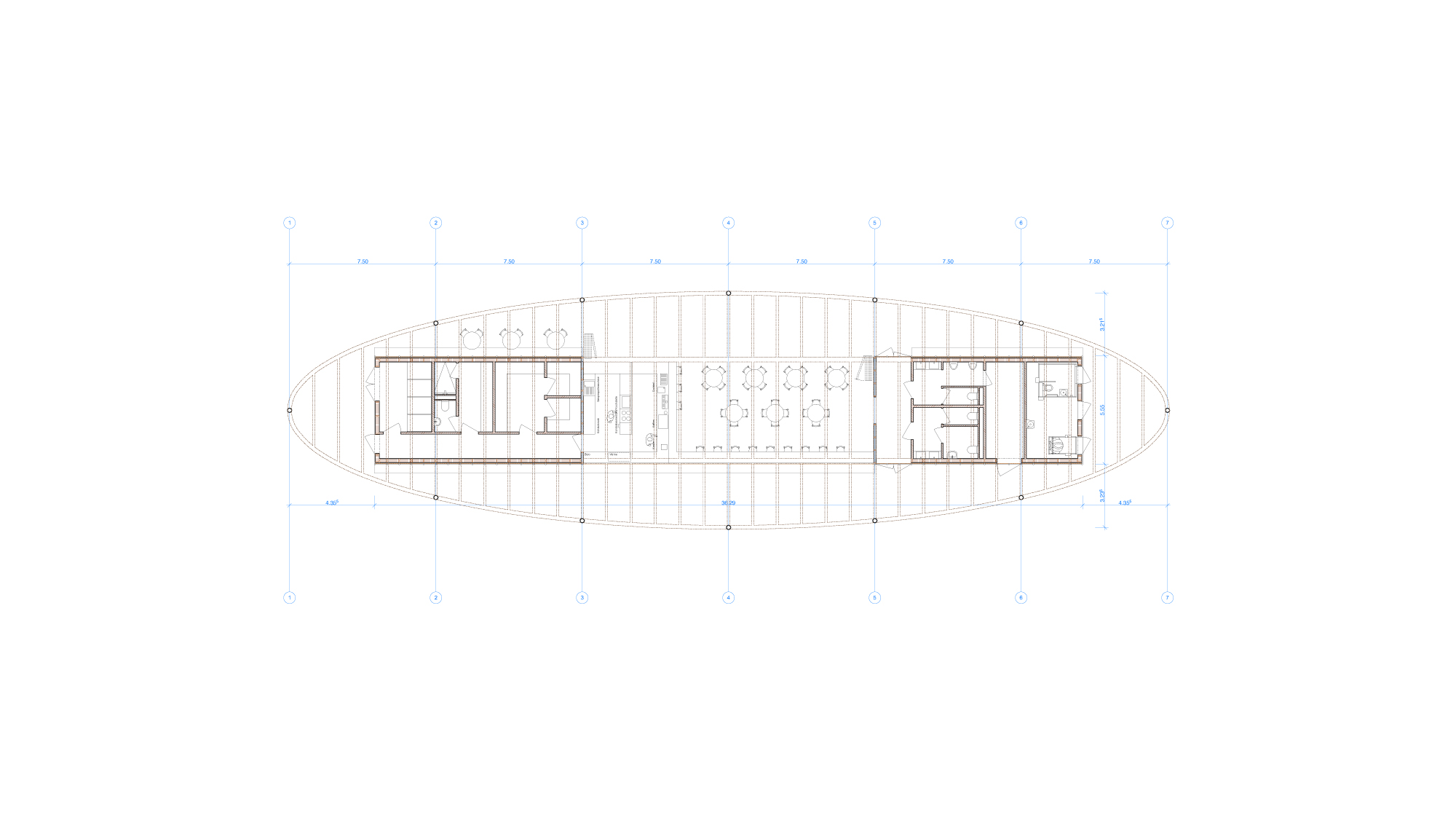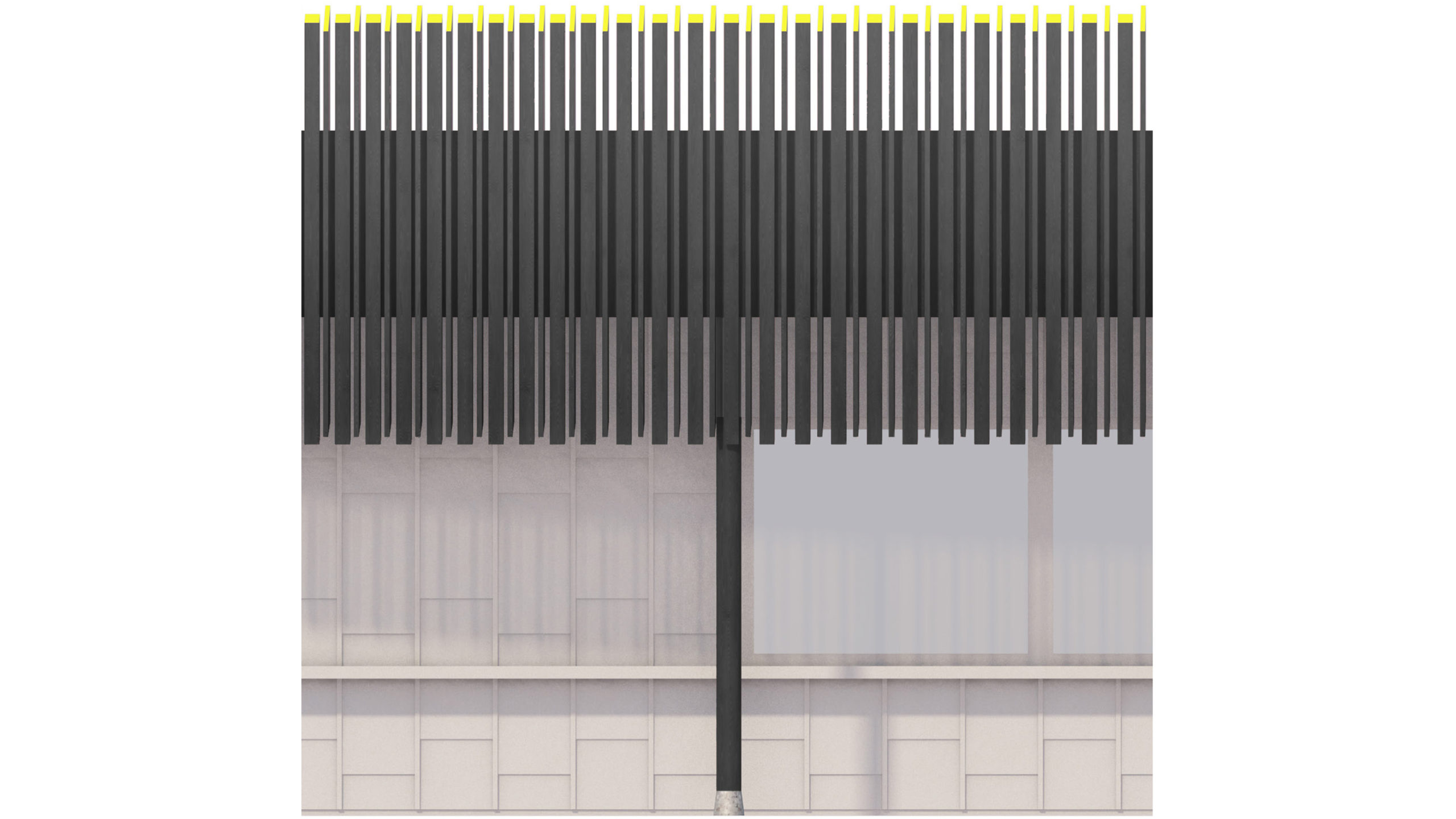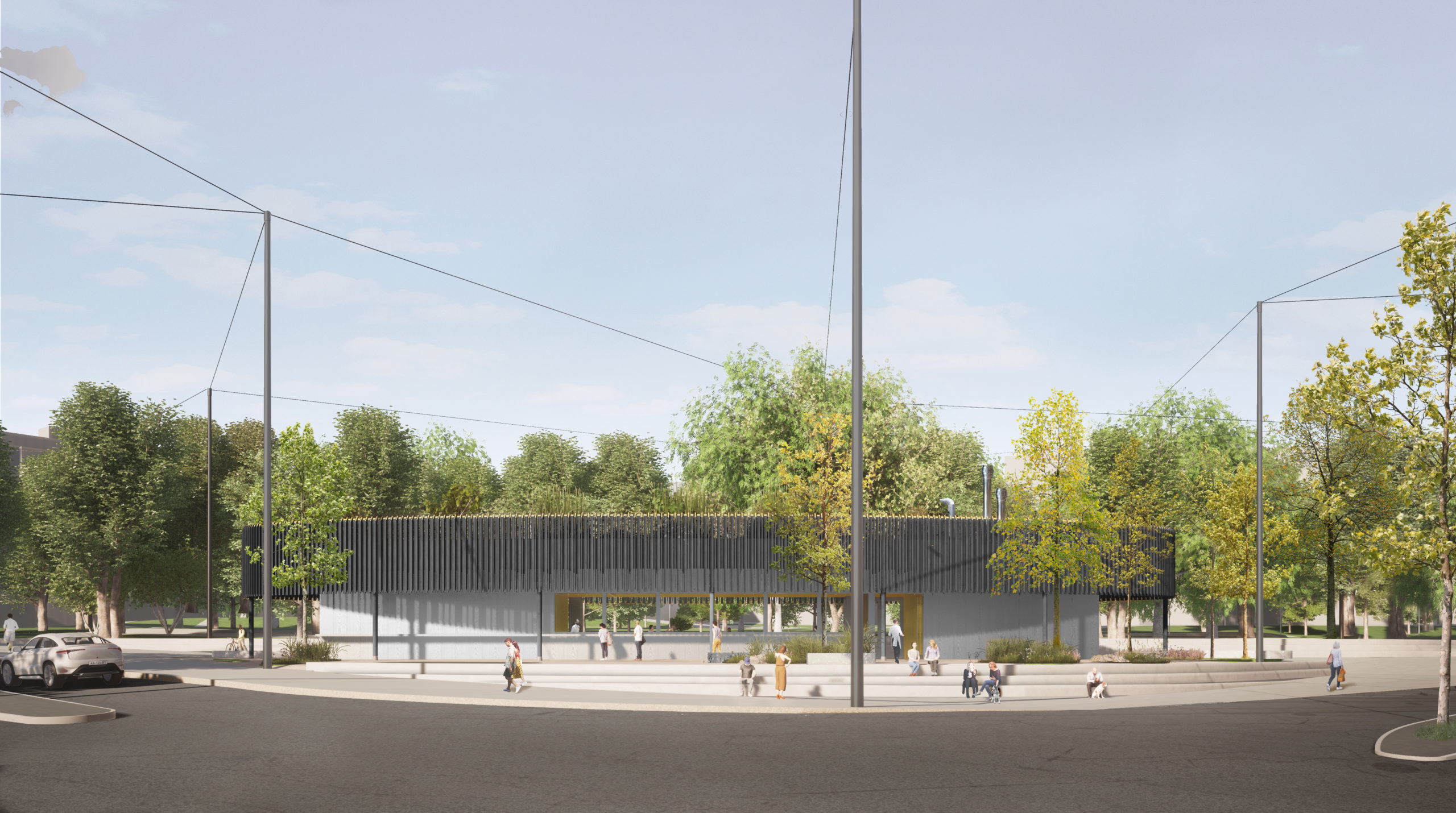 The volume defines the entrance between urban space and domesticated nature through its elongated form. The widening of the roof over the guest room not only enhances this public function but also creates a good connection between interior and exterior space. The park seems to penetrate the building in order to unite with it in a harmonious interaction. The organic but at the same time clear and dynamic roof form reinforces this coming together of architecture and landscape. Towards the crossroads, the rectangular volume frames the park through its transparency and presents it to the city in all its beauty, like an impressionist painting. The ellipse embeds itself in the sweeping curves of the park and articulates its front. For this reason, its outer appearance is not plain but dissolved in vertical, wooden elements, which, like a large, stylised treetop, suggest a play of light and shade and thus a spatial depth. This roof stands on "trunks" and creates a portico between the clear, scaled body, which not only serves as an entrance zone for sales, similar to the Agorà, but also forms a high-quality lounge. 
Pavillon am Park, Zürich (CH)
Pavillon am Park, Zürich (CH)
2020 – Open competition
Wooden construction. Facade cladding in silver painted wood. Portico in black and yellow painted wood, red painted underside.